exclusive wholesaler of SUPERIOR Mag-Mate Switchable Magnets for Welding & Steel Fabrication & end-of-arm magnetic holding devices.
Mag-Mate Mag90, the better Switchable Magnetic Squares and Clamps:
For on-line sales of Mag-Mate Squares and Clamps go to our magnetsonline.com.au site here
Mag-Mate and Serpent & Dove are natural partners for all requirements for switchable welding and fabrication magnets. Serpent & Dove is your one stop wholesaler for Mag-Mate and all magnetic products for welding and steel fabrication or Magnetic End of Arm Grippers and Transporters. Serpent & Dove and Mag-Mate, a natural combination.
Our new range of Mag-Mate superior Switchable Magnetic Squares and Clamps. No electric power or batteries. Magnet turns on or off with a turn of the switch.
Scroll to bottom of page for Transporters and End of Arm Grippers.
Why is Mag-Mate superior? Because…
Stronger
More Versatile
Clamps either Flat or Round steel on 3 Faces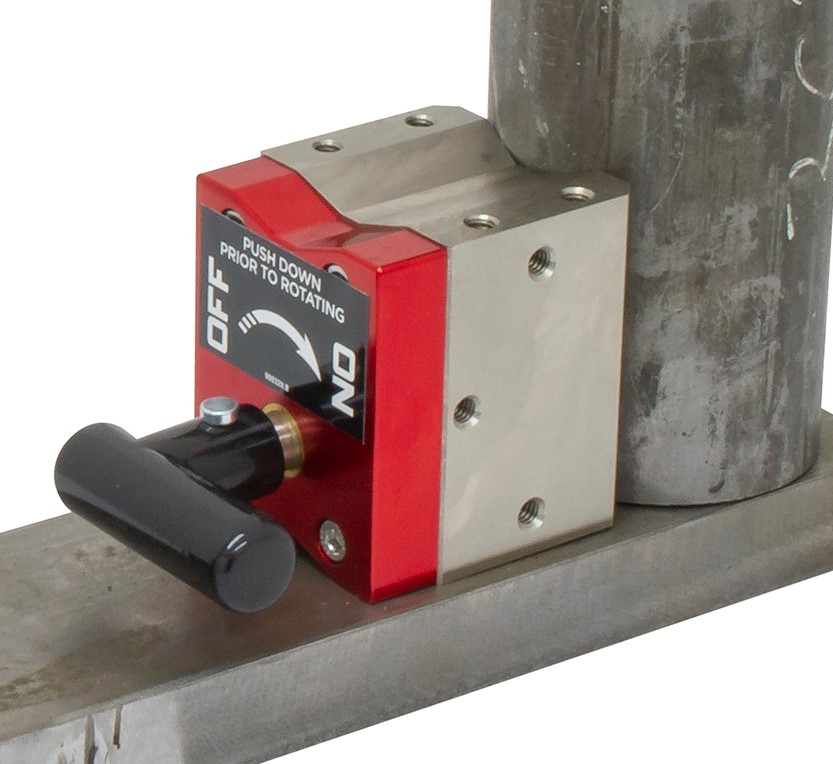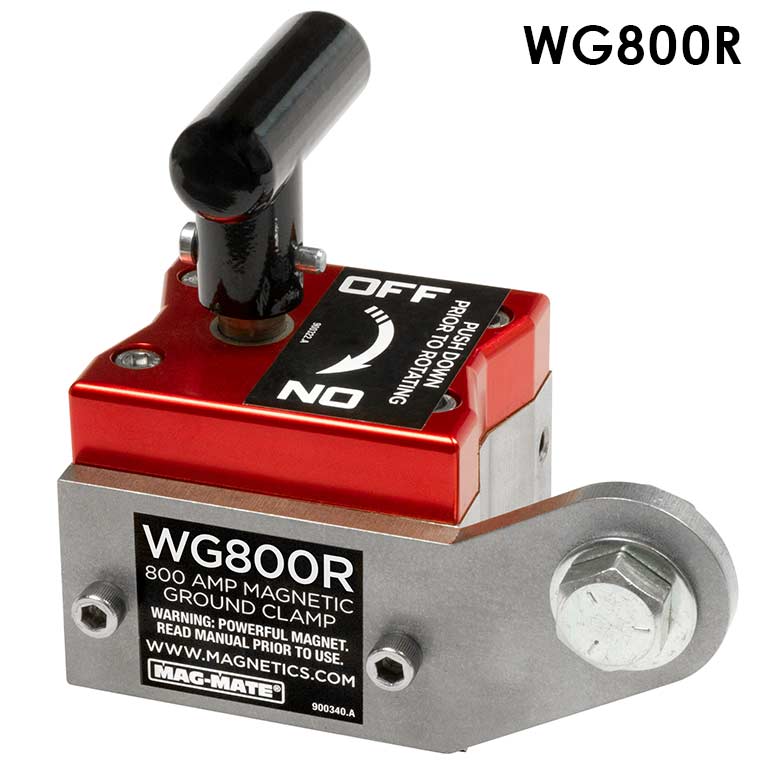 Mag-Mate Magnetic Ground Clamps
Available in 200, 300 & 800 Amp capacity. Turns on and off for easy cleaning and use. Suitable for flat or round steel.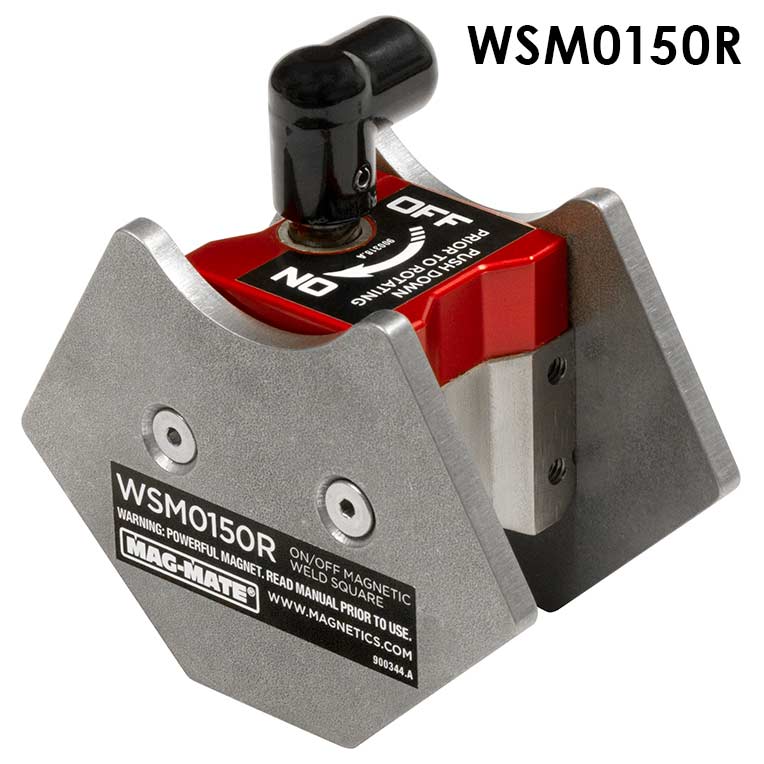 Mag-Mate Mag90 Multi Angle Square

Like a vise you don't need to permanently fix to a bench. Enables clamping of flat or round steel for grinding, cutting or drilling. Two models: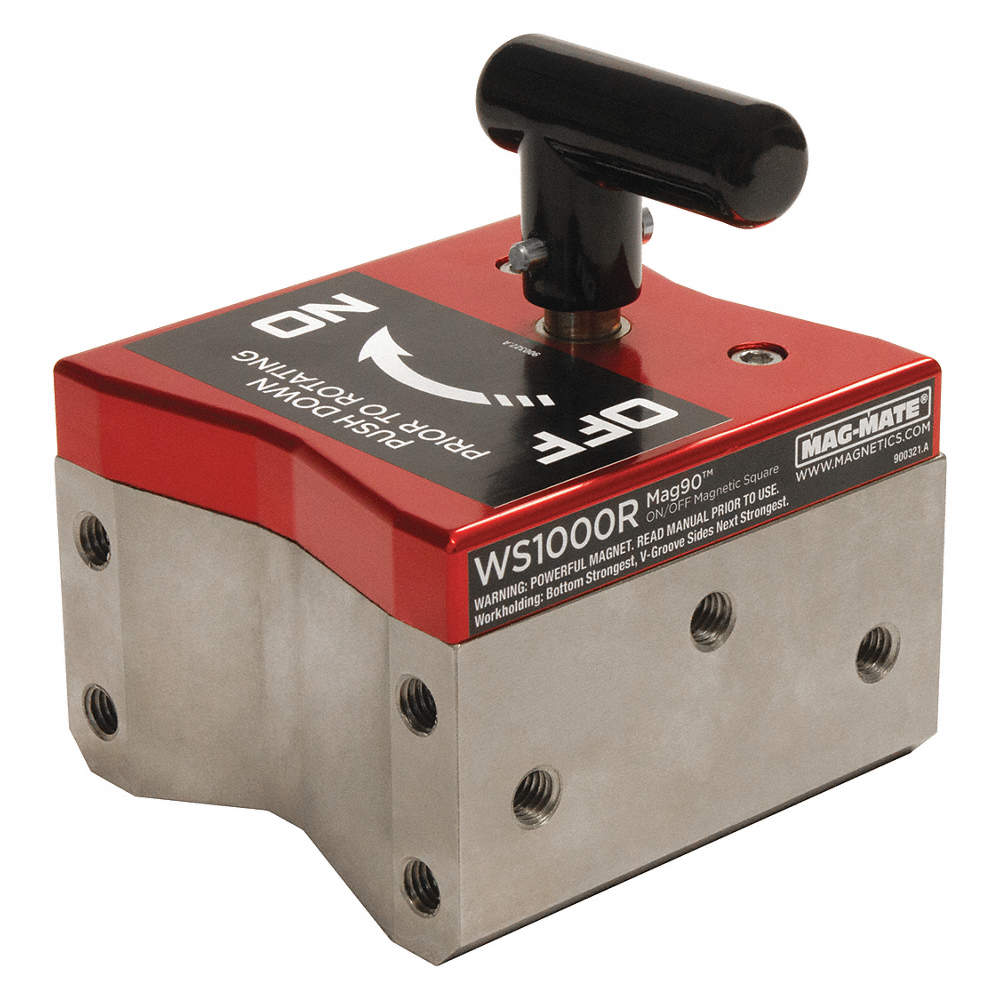 Mag-Mate Mag90 Magnetic Squares
In three useful sizes, 68, 204 and 454 Kgs and with strong clamping force on 5 sides including three 'V' side for betterclamping of round material, Mag-Mate Squares precisely position steel work-pieces for welding. Tapped holes on four sides enable fixing into jigs and fixtures.

Mag-Mate Pivoting Magnetic Angle
Pivoting Magnetic Welding Angles pivot to angles ranging from 22° to 270°, with locking handle and detents. Hold on 3 sides.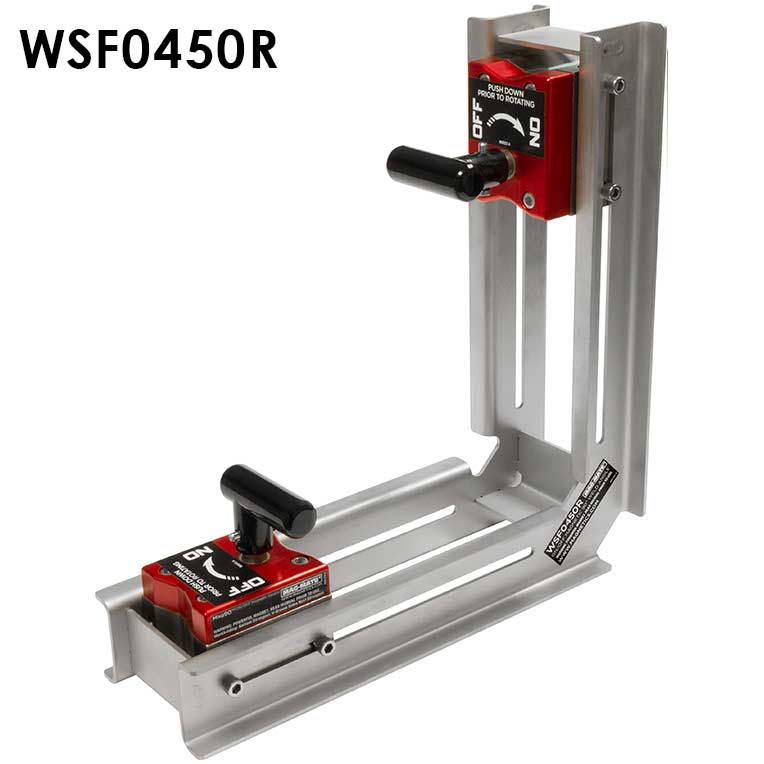 Mag-Mate 90 Degree Angles
These switchable Permanent Rare Earth Magnetic Welding Angles with adjustable magnet positioning let welders set up, weld and quickly move on to the next project. Simply place on work surface, turn magnets on and start welding. Stainless steel frame construction. TWO CONVENIENT SIZES and strengths in Models WSF0150 & WSF0450
On/Off magnets easily allows debris to fall away. Can be used on flat or round steel or cast iron and provides a non-marring hold.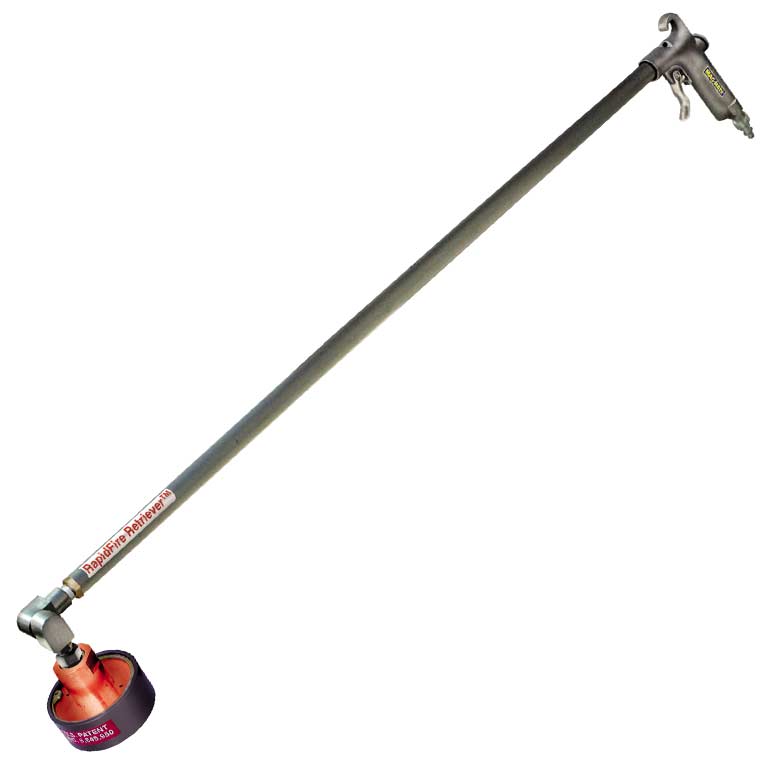 Mag-Mate Rapidfire Retriever Lift
Versatile, superior swivel-head design allows various pickup positions and the long handle enables operator to safely grab steel pieces that are hot or be out of arm's reach. Magnetic RapidFire Retriever® is capable of handling up to 15 Kgs. See video
here.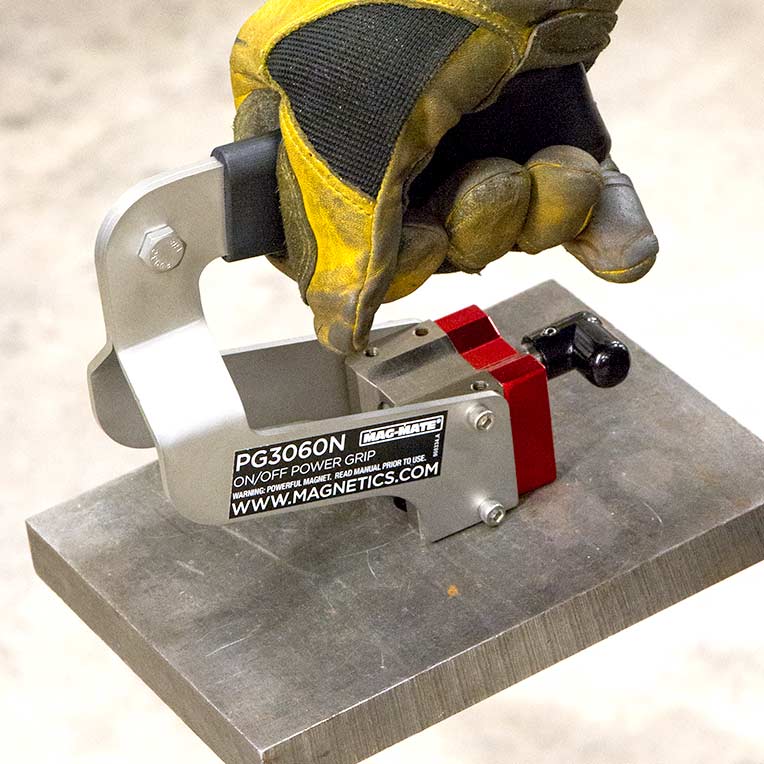 Mag-Mate Power-Grip On/Off Lifters
On/Off Power Grip models allow you to turn the magnet on or off for easy and safe attachment and removal of the small part from the magnet.
Powerful Rare Earth Magnet
Securely grips heavy parts
Works on flat or round (pipe) parts
Locking On/Off Handle
Comfort Grip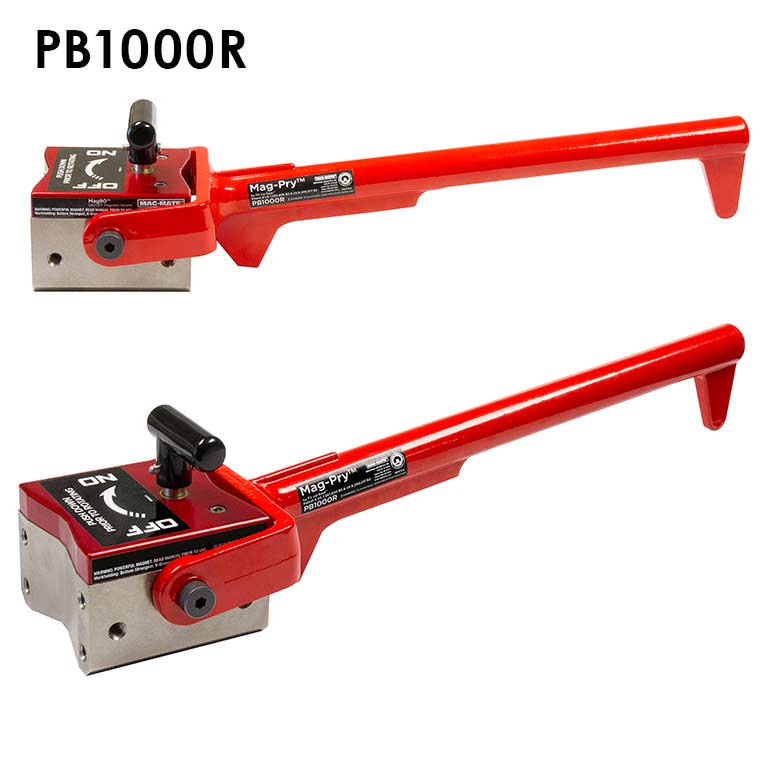 Mag-Mate Mag-Pry Sheet Aligning Tools
Mag-Pry™ by Fit Up Gear™ is a strong, easy to use, On/Off magnetic pry bar for quickly aligning butt-joined sheets and any sheet or plate levelling and alignment. Perfect for all plate and seam work, underfoot, on vertical surfaces, even overhead. See
VIDEO Here
Mag-Mate Switchable Automation Magnets and End-of-Arm, Pick and Place Magnetic Tools.
Illustrated at left are a few options of air-actuated (or solenoid-actuated) magnetic pick-up heads for small steel components, pressings or parts. Click here for full range of IMI types and dimensional information.
Applications and Benefits:
Robotic "Pick and Place"
Manual and automated machine loading/unloading
Increases production and minimizes shop air costs
Designed for long, maintenance-free operation
Operates effectively in any orientation
Will not drop parts if system air-loss occurs
Destacking (requires proper magnet selection)
Features:
Instantaneous pickup and release
A permanent magnet requires no electricity
Can be retrofitted on existing tooling
Positively holds parts - no dropping
3:1 Design Factor
Magnetic Pistons, for Limit Switches, standard on TPCA300 - TPCA800 series
Options:
Solenoid control valves
Custom designed Pole Shoes
Magnet mounted control valves
Magnets designed into ergonomic lifting systems
Custom circuit designs are available
Magnetic Pistons, for Limit Switches, available on TPCA100 and TPCA200 series